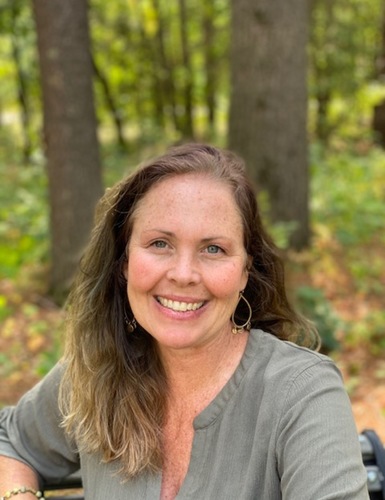 Allison Conachen is an acupuncturist licensed by the Oregon Medical Board. She graduated from The World Medicine Institute in Honolulu, with a Masters of Science Degree in Oriental Medicine and Acupuncture in 2013.
Her undergraduate studies were in biology and nursing and she graduated from the Maui School of Therapeutic Massage in 2000 and received licensure in Hawaii. Allison has been working in the healing arts since that time, she has additional training in Craniosacral Therapy (Upledger Institute), Intuitive Healing, Tibetan Kunye Massage (Dharamsala, India) Neuromuscular Reeducation, Qi gong and Tibetan Buddhist Meditation as well as Health coaching (NSHC trained).
Allison volunteered in rural Nepal where she treated patients at a local monastery clinic. In addition to studying Chinese herbal medicine at the World Medicine Institute, she studied Western and Ayurvedic plant medicine through the East/West School of Planetary Herbalism. She enjoys travel, spending time in nature, photography, and creating organic products for her herbal business Ancient Wisdom Herbs.